Services

for our add-Ons and partner add-ons.
We don't throw you in at the deep end. On the contrary, we'll give you the start-up help you need as well as practical workshops. What are you waiting for? Let's get started together and make your company better.
Don't want to set up the app on your own, but want our help? We will be happy to help you. Book your app setup right here in our store.
Learn more
about anaptis.
anaptis Team
Who is the team behind the anaptis? Here we introduce ourselves briefly.
Discover products
Take a look at our extensive product range here.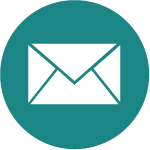 Make contact
Do you have questions about our offer? Please feel free to contact us.